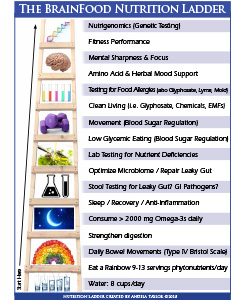 As a former competitive figure skater, I have high standards and strive for "Olympic Excellence" in health and wellness. I am pleased to offer private coaching for my client's fullest health, wellness and athletic performance. The foundation of my practice is my Health Ladder, which I invite you to download as my free gift to you.

I hold a Masters in Clinical Nutrition from Maryland University of Integrative Health (MUIH), 3 degrees from Johns Hopkins University, and health coaching certification from Institute for Integrative Nutrition (IIN). Additionally, I am the author of The BrainFood Cookbook - Autism / ADHD Recovery using the SCD / GAPS / Paleo diet. I'm also certified as a Personal Fitness Trainer by AAAI-ISMA.

BrainFood Cookbook:
Gluten-Free | Lactose-Free | Soy-Free
Includes the story of our family's Autism / ADD Recovery using the SCD/GAPS/Paleo diet
www.brainfoodcookbook.com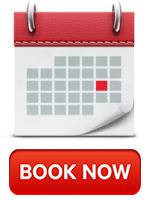 Private Coaching:
New clients are seen twice: an initial consultation (90 minutes) with detailed intake, and a followup consultation (60 minutes) to present the first set of written recommendations.
Prior to your initial consultation I will ask you to fill out Health History forms and HIPAA/informed Consent.
I meet with clients in-person in Baltimore, or via HIPAA-compliant video worldwide.
Fees:
$325 Initial Appointment (90 Minutes)
$140 Followup Appointment (60 minutes)
$465 will be charged to new clients at the time of booking.